Iran Power Plant Investment Company was established in the initial years of Iran's power industry reconstruction so that it can be helpful and effective as an important agent and at the same time make use of created opportunities. With more than a decade's experience, this company has managed to invest in several power plant projects and is currently involved in providing electrical energy, operating and maintaining power plants, and presenting modern trade and investment services for the development of Iran's power industry.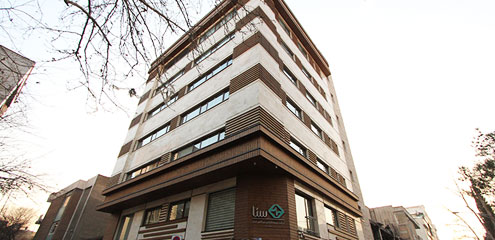 Iran Power Plant Investment Company otherwise known as Sana (LLP) was registered in Tehran Company's Registration and Non-Commercial Institutions Office and was established with an initial investment of four billion Rials (400 million registered shares) in partnership with Satkab Company and a number of investment companies and Power industry (Tavanir) companies on December 20, 2004, under registration number 237110.
Early in 2009, the shares of Satkab and Tavanir companies, through the Privatization Organization, as well as the share of Social Security Investment Company were transferred to Saba utilities and energy company (affiliated with Iran's Foundation of the Oppressed)
According to the decisions of the Extraordinary General Meeting (EGM), the company's capital increased for 3.564 billion Rials in the first phase on February 20, 2006, 800 billion Rials in the second phase on August 2, 2005, and 1,661,100 million Rials in the third phase on November 21, 2010.
In the fourth phase, the company's capital increased for 780 billion Rials on January 23, 2014 and it reached 2,441 billion Rials on December 8, 2015.
In 2008 and based on Article 44 of the Constitution, the Islamic Republic of Iran's Foundation of the Oppressed purchased the shares of Satkab, Tavanir and Shasta companies and is currently holding the majority of Sana Company's shares.
Sana was registered at the Securities and Exchange Organization in 2010 and it has provided the possibility of interaction with the capital market through transferring shares and funding development resources from the conversion of assets as well as through absorbing external resources and investment partners since then. The company entered the OTC market in Iran on February 4, 2014 and its shares are traded in this market under the brand name "Vesna".
The company's functions are mainly focused on investing in and operating power generation projects.
Azarakhsh Power Generation
Azarakhsh Power Generation Co
This company is the major contractor and commissioner of Aliabad 1500 mW combined cycle power plant in Golestan, Iran, and was founded in 2005 in partnership with SANA (60%) and MAPNA (40%).
The first phase of the project including six 162- mW V94.2 gas units with a total capacity of 972 mW started operation in 2010 with an investment of about €334 mn.
The company development plan includes construction of 3 steam units with a total capacity of 480 mW and the conversion of power plants into a combined cycle unit. To this end, a buyback contract was signed with TAVANIR with construction due in 2016.
The company was registered in 2005 as the operator and major investor of Khorramabad 1,000 mW combined cycle power plant.
Major shareholders are SANA (72%), Farab (25%) and Saba Power and Energy Company (3%).
This project has been planned in two phases, each with a capacity of 484 mW including two V94.2 gas units and single steam unit as combined cycle block and with a total investment of €560 million; the first phase will go operational in 2018.
Zagros Power Generation Company
It was established in 2005 to participate in completing and operating the unfinished units of Urmia, Ardebil and Ghaen power plants with a nominal capacity of 2,835 mW along with two shareholders: SANA (60%) and TAVANIR (40%). Transferring these power plants to Zagros Company has been postponed due to TAVANIR failure to live to its commitments.
Sana Operation and Maintenance Company
SANA Operation and Maintenance Company was established in 2009 with the 50-50 partnership of SANA and MAPNA with functionality in operation, periodic maintenance, and overhaul of power plants including gas, combined cycle, and steam units and related equipment. It is currently is major operating body of Aliabad Power Plant, Golestan.